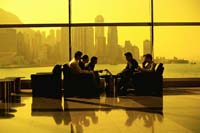 Plans are nothing; planning is everything.

--Dwight D. Eisenhower
To look into the possibility of bringing Kurt DuNard to your organization, complete the on-line Speaking Request Form, click Contact us, or phone us at 1-800-745-6273

Thank You for Choosing Kurt DuNard as a Speaker for Your Organization!
We Want to Partner With You to Make Your Event a Home Run!
Dear Meeting Planner,
Many of the tools that you will need, you will find on this page. If there is anything we can do to increase the success of your event, then please contact us and we will partner with you to make it happen.
If you do not see the tool you are looking for or you have a question, then please contact us or call us at 1-800-745-6273. We look forward to meeting with you, hearing from you and working closely with you to assure that your event is a total success with Kurt DuNard.

Audio Visual Requirements

Biography

Introduction

Know the Audience Questionnaire
Please completely fill out this questionnaire as it allows us to taylor the presentation to your requirements.