Kurt Speaks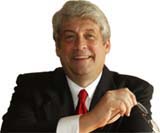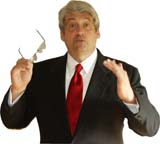 "I think it was a perfect message for everyone on the planet at this time in history. More and more folks are questioning their purpose and don't know how to discover it ."
Nancy Collins
To look into the possibility of bringing Kurt DuNard to your organization, complete the on-line Speaking Request Form, click Contact us, or phone us at 1-800-745-6273

Harness the Secret for Your Organization!
The difference between just a job and an outstanding career is the difference in one person's thinking. The difference between an ordinary company and one that creates significant change is the difference in the combined thinking of all members of that organization.
Change the Thinking of Your Organization and you Change its Destiny
Kurt DuNard captivates your audience with a message of hope, success, and a realization that almost anything is possible. His positive friendly style will energize your entire organization to take action both personally and professionally.
For over 20 years, Kurt DuNard has been both a student and teacher in the human potential movement. With his extensive study and research, he has gained an insight into the human mind that makes fundamental life changes possible. Your organization will find its members to be motivated, inspired, and enthusiastic about taking action.
Kurt speaks with all kinds of organizations, from Fortune 500 companies to Chambers of Commerce's, to trade associations, and small companies. He is highly accessible to all kinds of audiences.
What makes Kurt different is that he does not just make the audience enthusiastic and ready for action, he actually is the catalyst for that action. Organizations will notice breakthrough change for their members and for the organization long after the presentation is over.
However, motivation and inspiration are not enough. Kurt brings success tools, resources, new ways of solving problems and other practical tools to the table to help the audience institute real change. Not only does your audience receive these extra tools, but they can receive access and follow up to insure lasting change.
Whether Kurt is speaking for 15 minutes or 15 hours, you will find that your audience is learning new strategies that are invaluable for your organization and the participants' lives. They will learn . . .
Purpose: How the purpose of the organization intersects with the purpose of their lives. Creating more motivation for success.



Exceptional Life: What it means to live a special life and create a special organization.



Power Thinking: Increasing creativity, inspiration, and solutions to problems.



Energy: How to have unlimited energy to get all the important things done in half the time. How to make the organization a place of energy, happiness, and joy.